Together in Missions (TIM)
In partnership with LCMS World Mission, Hope supports God's work in Siberia, the Baltic countries, and the Dominican Republic. The Together in Mission program enables Hope, both as a congreation and individual members, to give direct financial support to our missionaries in Siberia, the Baltice countries, and the Dominican Republic. Members receive regular updates about mission progress directly from our missionaries as well as specific prayer requests for work in the field.
Reverend Daniel and Amy (Cox) Johnson
Serve the Lord as missionaries in Eurasia, where they work to strengthen the Lutheran Church in Siberia and the Baltic countries (SELC).
Acts as liaison between LCMS and SELC, assisting in the development of sustainable Lutheran church bodies, creating catechetical and pastoral care resources, and providing instruction and pastoral care as requested by LCMS partner churches.
Hometowns – Daniel is from Grandview, Missouri, and Amy was born on Scott Air Force Base in Illinois, although they both call Marshalltown, Iowa, home.
Daniel – Bachelor of Science from West Texas State University in Canyon, Texas, and Master of Divinity from Concordia Seminary, St. Louis, Missouri
Amy – Bachelor's degree from the University of Central Missouri
Currently members of Redeemer Lutheran Church, Marshalltown, Iowa, where Daniel served as senior pastor from 1993 until 2012
Deaconess Rachel Powell
Serves the Lord as a career missionary through The Lutheran Church—Missouri Synod in the Dominican Republic.
Teaches and mentors Dominican deaconess students, coordinates and participates in community outreach activities sponsored by her congregations in the country.
Hometown – Bryant, Indiana – Member of Zion Lutheran Church in Decatur, Indiana
Theology major with a Spanish minor, received a bachelor's degree and her deaconess certification from Concordia University Chicago, River Forest, Illinois
Previously worked as camp counselor and completed deaconess student fieldwork at Luther-Tyndale Memorial Church in London, England, and Lutheran Life Communities, Arlington Heights, Illinois, and completed deaconess internship as a missionary in Lima, Peru (Sept. 2012 – May 2014)
Guatemala Mission Trip
The team of eight (Ella Schempp, Ted & Kathy McIntosh, Michael Wray, JeanThomas, Laura Hunter, Nancy Jankowski & Adam Bennett) has been gathering weekly to do a Bible study as they get ready to embark on their mission to Guatemala on July 22nd-30th.
The group needs to raise a total of $14,400 for the mission. We give the glory to God for giving us the opportunity to serve –
"Here I am Lord, use ME!"
For more information contact jankowski@hopelutheran.org.
LWML
LWML is the official women's auxiliary of the Lutheran Church-Missouri Synod (LCMS). It "seeks to develop and maintain a greater mission consciousness among women of the LCMS through education, inspiration, and service." A major emphasis is the support of mission and ministry throughout the world by means of "Mite Box" offerings. Mite box offerings are used to support local, district and national goals and are given to a variety of missions and charities.
LCMS World Relief and Human Care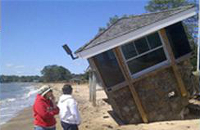 Beginning in 1905, LCMS World Relief and Human Care has provided funding for disaster relief to survivors and destitute persons around the world. "Today, LCMS World Relief and Human Care is a vibrant ministry of hope, sharing Christ's mercy with people in need worldwide. In recent years, the agency enhanced relationships with international partners and continues to award grants to domestic and international partners for projects that benefit communities in need." (Taken from LCMS World Relief web site.) Hope is pleased to partner with World Relief to assist in these efforts.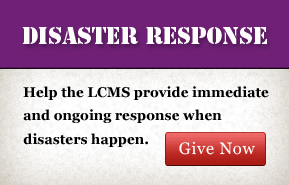 Military BibleStick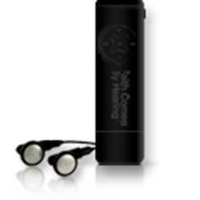 Hope has joined with other churches, including over 1000 other LCMS congregations, to give the Word of God to the men and women of our military. A $25 donation sponsors one soldier to receive a Military BibleStick:
Includes the entire Audio Drama New Testament
Military tough–withstands bad weather
Low-light for safety in the field
Pocket-sized; powered by an easily replaced battery
Covers shipping
A response card offering free Audio Drama Bibles to loved ones at home.