Mrs. Kathy Pluff
Lead Preschool Teacher
Kathy began working at Hope Lutheran Preschool in January of 2000. Kathy has taught both at the 3 year old and 4 year old levels,Music and Movement and the Summer Preschool Program. Kathy is currently serving as the Lead Teacher. Kathy has taken Early Childhood Education hours at  Johnson County Community College and attended  Kansas State University for two years she is currently working towards CDA hours through KCCTO  a division of Kansas State University. She is also currently employed part time with a Nanny/Sitter service. Kathy has done both in home daycare and was a full time nanny in the past. She is a member of Hope Lutheran Church and is married to her husband Joe. Together they have 3 grown children who all attended Hope Lutheran School from Preschool through 8th grade, 2 of her children have recently married. Kathy has been involved with many activities over the years including PTL Officer, Book Fair Coordinator, Auction Worker and Sunday School Teacher. Kathy's love has always been with children and it is her privilege and joy to work with them and to be able to share the love of Jesus with them every day!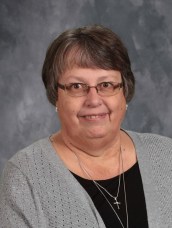 Mrs. Kim Johnston
Preschool Teacher
Kim received her Bachelor of Science from Illinois State University in 1975. After graduation she joined the U.S. Army in 1976 and met her husband.  They began their family in 1978.   They have three grown children—one son and two daughters. She also has 3 beautiful grand daughters who have attended Hope Lutheran School.
Kim spent her teaching career teaching Kindergarten and First grade in Texas for twenty years.  In May of 2009 she received her Masters of Science in Education from the University of Kansas.  Unfortunately for them the Lord called her husband Jim home in 2009.
Kim joined the Hope Lutheran staff in the fall of 2012. She felt the Lord guided her here to share the love of Jesus with her students.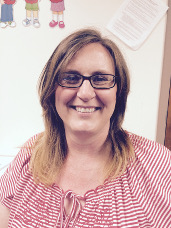 Ms. Audrey McCoy
Preschool Teacher
Audrey has been working in the early childhood field for over 5 years. She has taken early childhood classes at Johnson County Community College and earned her Director's Certification in 2015. She has an Associates degree in Accounting from North Harris Community College in Houston, TX. The summer of 2016, she returned to school for a degree in Elementary Education. She is completing her Associates degree requirements at JCCC and plans to complete her Bachelor's degree at Emporia State University.
Audrey has 3 children: her oldest started college the fall of 2016 as a nursing student at Normandale Community College in Bloomington, MN; her middle child attends Shawnee Mission North High School; and her youngest is a current student at Hope Lutheran School. All her children have been proud students of Hope Lutheran School. Audrey is a member of Hope Lutheran Church and has participated in activities such as coaching volleyball, teaching Sunday School, and playing trumpet.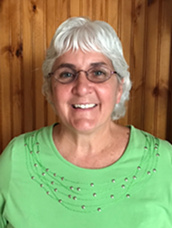 Mrs. Laura Baack
Preschool Teacher
Laura is returning as a 3-year old preschool teacher beginning in August of 2017.. Laura is a 1997 Concordia University – Nebraska graduate with a B.A. Degree as a Director of Christian Education (Behavioral Science Major) with a Family Life Specialization. Laura served as a called DCE – Urban Ministry in KCK (original call was for VBS, Midweek, Children & Youth Ministry to 5 urban churches). The majority of Laura's ministry (10+ years) was in those 5 areas at St. Luke's Lutheran Church, KCK.
Laura will soon celebrate 40 years of marriage to Tom Baack. They have 3 adult children who all attended Hope Lutheran Preschool/School from 3-year old preschool through 8th grade. April (Baack) Emily is a graduate of Concordia University – Illinois and is the Director of Social Services at Delmar Gardens – Overland Park. April and her 3 daughters, who attend Hope Lutheran Preschool/School, are members of Hope Lutheran. Kyle & his wife Tracy are K-State graduates and have 2 sons and 1 daughter. They live in Conway, Arkansas, where Kyle is the International Projects Director for Student Mobilization. Philip attended Concordia University – Illinois and K-State & his wife Kayley is a graduate of Southern Illinois University.  They both work in local restaurants and live in Kansas City, Kansas.
Laura spent many years as a member of Hope Lutheran Church where she taught Sunday School, Vacation Bible School, was involved in youth ministry, served on Church Council and was active in Lutheran Women's Missionary League. Laura loves children, and really people of all ages. Laura is excited to work with the wonderful staff of Hope Lutheran Preschool and share the love of Jesus with young children and their families.
Mrs. Amber Johnson
Afternoon Teaching Assistant
Amber will be joining the staff of Hope Lutheran Preschool for the 2017/2018 school year as the Afternoon Teaching Assistant for the PreK and Jr. Kindergarten classes.
 Prior to joining the Hope Lutheran Preschool staff Amber was a stay-at-home mom for 10 years and also home schooled her son for 2 years. She attended Concordia University in Seward, NE for two years.
 Amber and her husband, Scott, have 3 children. They have been members at Hope Lutheran Church since 2012. All three children will be attending Hope Lutheran School next year. Amber is excited to be apart of this wonderful program and can't wait to meet these little ones and tell them about the love of God!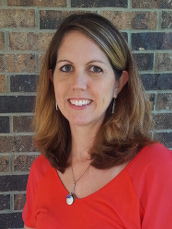 Mrs. Karen Jamie
Morning Teaching Assistant
Karen is joining the Hope Lutheran Preschool staff after 2 years of being a stay-at-home mom.  Prior to that, she worked in the education field for 19 years. She was an elementary special education teacher for 12 years in the Kansas City, Kansas School District.  She then worked in educational research/behavior interventions for both the KCK School District and Juniper Gardens Children's Project for 5 years.  In 2013, Karen returned to the special education classroom as a resource teacher for the Shawnee Mission District.  Karen earned her Bachelor of Science in Elementary Education from Emporia State University in 1995 and her Masters of Science in Special Education Behavioral Disorders from Kansas University in 2005.
Karen is a lifelong member of Trinity Lutheran Church in Mission, where she is an active member of Children's Ministry.  She and her husband Tony have 2 boys, who both attended Hope Lutheran Preschool when they were younger.  Their family spends most of their free time at Boy Scout events, baseball games, and choir and band concerts.  Karen has always loved being surrounded by children of all ages and is thrilled to join the Hope Preschool staff, where she can share God's love with students!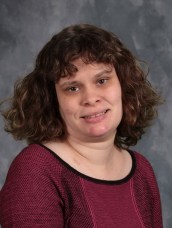 Miss. Lauren Kettner
Teacher/Administrative Aide
Lauren has been a member of Hope Lutheran Church since 1988. She has been the Preschool Assistant since 2002. She enjoys working with the teachers and the children, and she thinks Hope Preschool is the best preschool around. Lauren holds an Associate Degree of Applied Science and Administrative Assistant from Johnson County Community College. She has a sister, Sarah who is married to Bill Hiskey and is the mother of Ellie, and a brother, Andrew, who lives in the area. Lauren and her siblings all graduated from Hope Lutheran School, and Lauren and Andrew attended Hope Preschool. Lauren has been  a Sunday School teacher at Hope, and she has helped with VBS in the past. She enjoys cashiering at the Milt Brueggemann Hope Holiday Classic basketball tournament every December, and helps out with any other activities going on.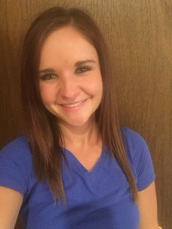 Ali Pluff
Teacher Aide
Alison (Ali) Pluff has worked as a part time aide at Hope Lutheran Preschool since the summer of 2013. She has worked with the Summer Preschool  program, the 4 day program and the 2 day program as a classroom aide.
Ali attended Hope Lutheran School from Preschool to 8 th grade. She also attended Shawnee Mission North High school and is currently enrolled at Johnson County Community College. She is finishing her associates degree. Ali also works for the city of Mission at the Sylvester Powell Community Center/  Mission Aquatics Center and is a tech for the Inside Sports Clinic. She has many years experience in childcare including part time nannying, Sunday School teacher and song leader. She is also pursuing her love of music and singing.
Ali has taught both Vacation Bible School and Sunday School at Hope Lutheran Church.