Mrs. Kathy Pluff
Lead Preschool Teacher
Email:  kpluff@hopelutheran.org
Kathy began working at Hope Lutheran Preschool in January of 2000. Kathy has taught both at the 3 year old and 4 year old levels and the summer preschool program. Kathy is currently serving as the lead teacher. Kathy has taken Early Childhood Education hours at both Johnson County Community College and Kansas State University. She is also currently employed part time with a Nanny/Sitter service. Kathy has done both in home daycare and was a full time nanny in the past. She is a member of Hope Lutheran Church and is married to her husband Joe. Together they have 3 grown children who all attended Hope Lutheran School from preschool through 8th grade. Kathy has been involved with many activities over the years including PTL Officer, Book Fair Coordinator, Auction worker and Sunday School Teacher. Kathy's love has always been with children and it is her privilege and joy to work with them and to be able to share the love of Jesus with them every day!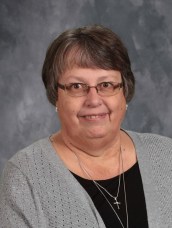 Mrs. Kim Johnston
Preschool Teacher
Email:  johnston@hopelutheran.org
Kim received her Bachelor of Science from Illinois State University in 1975. After graduation she joined the U.S. Army in 1976 and met her husband.  They began their family in 1978.   They had three children—one son and two daughters. They have since grown up and started their own lives.  Our two daughters have given us three beautiful granddaughters.
Kim spent her teaching career teaching Kindergarten and First grade in Texas for twenty years.  In May of 2009 she received her Masters of Science in Education from the University of Kansas.  Unfortunately for them the Lord called her husband Jim home in 2009.
Kim joined the Hope Lutheran staff in the fall of 2012. She felt the Lord guided her here to share the love of Jesus with her students.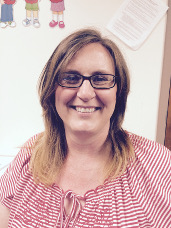 Ms. Audrey McCoy
Preschool Teacher
Email:  mccoy@hopelutheran.org
Audrey has been working in the early childhood field for over 5 years. She has taken early childhood classes at Johnson County Community College and earned her Director's Certification in 2015. She has an Associates degree in Accounting from North Harris Community College in Houston, TX. The summer of 2016, she is returning to school for a degree in Elementary Education. She is completing her Associates degree requirements at JCCC and plans to complete her Bachelor's degree at Emporia State University.
Audrey has 3 children: her oldest will be starting college the fall of 2016 as a nursing student at Normandale Community College in Bloomington, MN; her middle child attends Shawnee Mission North High School; and her youngest is a current student at Hope Lutheran School. All her children have been proud students of Hope Lutheran School. Audrey is a member of Hope Lutheran Church and has participated in activities such as coaching volleyball, teaching Sunday School, and playing trumpet.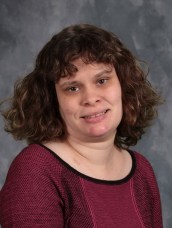 Miss. Lauren Kettner
Preschool Teacher Aid
Lauren has been a member of Hope Lutheran Church since 1988. She has been the Preschool Assistant since 2002. She enjoys working with the teachers and the children, and she thinks Hope Preschool is the best preschool around. Lauren holds an Associate Degree of Applied Science and Administrative Assistant from Johnson County Community College. She has a sister, Sarah who is married to Bill Hiskey and is the mother of Ellie, and a brother, Andrew, who lives in the area. Lauren and her siblings all graduated from Hope Lutheran School, and Lauren and Andrew attended Hope Preschool. Lauren is currently a Sunday School teacher at Hope, and she has helped with VBS in the past. She enjoys cashiering at the Milt Brueggemann Hope Holiday Classic basketball tournament every December, and helps out with any other activities going on.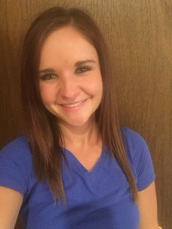 Ali Pluff
Teacher Aid
Alison (Ali) Pluff has worked as a part time aide at Hope Lutheran Preschool since the summer of 2013. She has worked with the Summer Preschool Preschool program, the 4 day program and the 2 day program as a classroom aide.
Ali attended Hope Lutheran School from Preschool to 8 th grade. She also attended Shawnee Mission North High school and is currently enrolled at Johnson County Community College. She is working towards the goal of entering the Dental Hygiene Program. Ali also works for the city of Mission at the Sylvester Powell Community Center and the Mission Aquatics Center. She also has lots of experience in childcare.
Ali has taught both Vacation Bible School and Sunday school at Hope Lutheran Church.