This week we began our study of meiosis which is the division of all sex cells. These cells go through a different type of cell division to ensure that they each have half of the necessary chromosomes so that at fertilization, the zygote will have the correct number of chromosomes. For the weekend, they need to make a book similar to the mitosis book, but it will have the eight phases of meiosis instead. This will be due on Monday. They should have a pretty good start on it since we worked on it in class on Thursday.
Students should also have their vocabulary note cards and the first three pages of their worksheet packet completed by Monday.
From Mrs. Schempp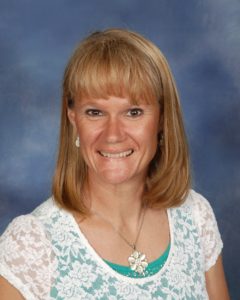 Greetings in the name of our risen Lord and Savior. Because He has risen, we have life and we have it abundantly. I feel personally blessed to be able to teach at Hope Lutheran. This is a remarkable place and I can't imagine being anywhere else. Christian education is extremely important to me and I thank God that I am able to share my knowledge and experience with all of our students.
Welcome to my website. Here you will find everything that you will need for middle school science and physical education. All students will have PE on Tuesdays and Fridays. Science will be on Mondays, Wednesdays, and Thursdays. Please see the calendar for updates and assignments and look for new information every week about what we are studying.
Mrs. Schempp
Or do you not know that your body is a temple of the Holy Spirit within you, whom you have from God? You are not your own, for you were bought with a price. So glorify God in your body. I Cor 6:19-20
Taking care of our bodies physically and spiritually are equally important. Through our PE classes, we will work on all aspects of fitness including strength, flexibility, and endurance. We will achieve this through conditioning, skills and games. I believe in healthy living in mind, body and soul and will work to instill healthy habits in all of our students. I pray that we are all able to glorify God with our bodies through physical education at Hope Lutheran.
"I have no special talent. I am only passionately curious." Albert Einstein
I would disagree that Einstein had no special talent – he was obviously a genius, however, his curiosity led him down amazing paths and world renowned notoriety. Many children don't think they are any good at science (or have any special talent), but I disagree with that as well. Every child of God has been created with a certain degree of natural curiosity and a good portion of my job as the 5th – 8th grade science teacher at Hope Lutheran will be to foster that curiosity and lead each child to question how the world works. Through curiosity and questioning, the natural world can be explored. This year our 5th and 6th grade students will be exploring general science and getting an overview of many different aspects of science. Our 7th and 8th grade students will be studying physical science and exploring chemistry and physics in greater depth.