BUILDING lives of EXCELLENCE upon the foundation of CHRIST
We believe that Jesus Christ is Lord and Savior of all and that we are saved only by God's grace, not through our own works. God has created us to know Him, to praise Him and to be faithful stewards of the world He has made. As Christians, it is our privilege and joy to share the story of salvation. By the power of the Holy Spirit, students are transformed and empowered in the dynamic interactions within a community of grace.
Milt Brueggemann Hope Classic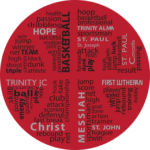 Mr. B had a dream of hosting a Christian Basketball tournament, it wasn't until the 3rd building expansion of the school was complete that this dream was able to become a reality.  At Hope, we are blessed to host the 16th annual Milt Brueggemann Hope Classic (MBHC) and join with 9 other Lutheran Schools from 3 states for a weekend of Christian fellowship and basketball.
Merry "Christ" mas!
 November 17, 2017
This will mark our 25th year of offering the love of Christ through the outpouring of food and clothing to those less fortunate during the Christmas season.   With your generosity, we have successfully given for many years to those in need.   We are asking for you to consider joining us in making it another successful season for four families that we at Hope Lutheran School have adopted during this season of giving.    
Listed below and on the back is a schedule. This is what the children are asked to bring to school for these families.  An additional note will be sent home the day before to remind everyone.
May the love which God sent down to earth shine through us, so that others may see His love and know of His hope.
Glory to the newborn King!
The Faculty of Hope-grades K-6
Tuesday-November 21
Canned vegetable day
Please send in one can of green beans/corn      
Tuesday,  November 28
Cereal Day grades K-3
Please send in one box of cereal.
Pancake mix, syrup,  or jam grades 4-6
Thursday, November 30
Soup Day –  Please send in one family size or 1-2 small cans
Tuesday, December 5
Toilet Paper/Paper Towel Day
Grades K-2  Please send in paper towel rolls.
Grades 3-6 Please send in a pkg. of toilet paper.
 Thursday, December
Boxed Item Day
Please send in rice, mac & cheese, crackers, pasta noodles, hamburger helper
Tuesday, December 12.
Laundry Detergent/Soap Day
Grades K-2  Please send in soap bars/hand soap, dish soap
Grades 3-6  Please bring in laundry detergent.
Thursday, December 14
Canned & Fresh Fruit Day
Fresh fruit- apples and oranges are best.
Canned fruit-peaches, apple sauce, & pear
From Our Principal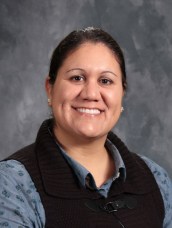 Greetings! I am glad that you are considering Hope Lutheran School for your child. Hope emphasizes the spiritual growth of each child, as well as strong academics. Our students have an opportunity to hear the love of Jesus Christ shared with them each day. We encourage church and Sunday school attendance, personal and family Bible study, and daily devotions for all of our families.
Hope Lutheran School regularly receives the state's Standard of Excellence Award, as we are accredited by the state of Kansas and also our National Lutheran Schools Association. All teachers have Lutheran Teachers Diplomas and state teaching certificates. Our students excel in their secondary education, whether public, private, or religious high schools.
Deciding on your child's education is very important. Hope Lutheran School is committed to giving your child a quality Christian education that will reap great benefits as your child matures.
In His service,
Mrs. Nancy Jankowski, M. Ed.
Principal
When
What

Fri 2nd Jun

9:00 am

4:00 pm

LEGO Club

110 - Concord Fellowship Hall, 6308 Quivira Road, Shawnee, KS 66216
Upcoming Events