SUMMER CAMPS AT HOPE LUTHERAN SCHOOL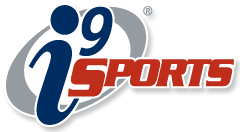 June 19th – 23rd and June 26th – 30th
9:00am – 3:00 pm
(extended care available) Cost $195
SUMMER MULTI-SPORTS CAMPS
i9 Sports will be holding two weeklong, multi-sports camps at Hope Lutheran Church & School in June.  Camps will be a full-day program for 4-14 year olds.  The multi-sport program is designed to keep your child active and give parents a break from planning.  Campers will get loads of instruction and game play.  Sports will take place both indoors and outdoors and include flag football, basketball, soccer, baseball & much more.  Cost is $195 for the 9:00 am—3:00 pm camp (includes i9 Sports participation t-shirt) and $110 for 3:00-5:30 pm late pickup option.  To register, go online to www.i9sports.com, enter your zip code and select "Find a Program", then select "Hope Lutheran Church and School". Flyers were sent home last week in the Friday folders.  Additional flyers are available in the school office.
Register: http://www.i9sports.com
---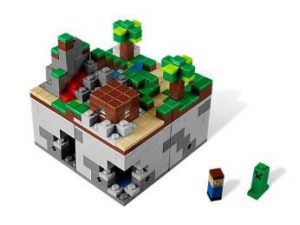 May 30th – June 2nd
9:00 am – 12:00 pm Grades K-4th
1:00 pm – 4:00 pm Grades 5th-8th (Masters)
Cost $125
MINECRAFT ENGINEERING LEGO CAMP
Bring Minecraft to life using tens of thousands of LEGO® parts! Build engineer-designed projects such as a motorized Creeper, a portal to the Nether, and a moving Minecart! Create your favorite Minecraft objects with the guidance of an experienced Play-Well instructor. Whether you are new to Minecraft and the LEGO® building system or a seasoned veteran, you'll be hooked on the endless creative possibilities.
Register at http://play-well.org/course-finder/#/Kansas_City,_KS,_United_States
---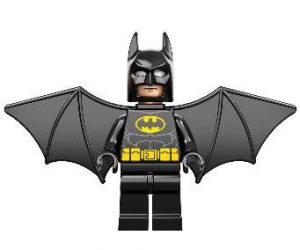 June 12th – June 16th
9:00 am – 12:00 pm Grades K-4th
1:00 pm – 4:00 pm Grades 5th-8th (Masters)
Cost $125
BATMAN MECHANICS LEGO CAMP
Take on Gotham's villains by designing and building Batman's favorite crime-fighting machines! Build the Bat Tumbler, craft a Batwing, and design your very own Batcave, all out of LEGO® materials. Then use your projects to help save the city. Be the super-hero or super-heroine Gotham needs while learning how the world works through STEM concepts!
Register at http://play-well.org/course-finder/#/Kansas_City,_KS,_United_States
---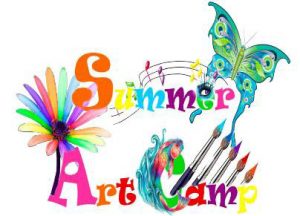 June 5th to June 9th
9:00 am – 12:00 pm Grades K–8th
Cost $125
Visual Arts Camp
Join Mrs. Bird (Hope art teacher) for a fun summer camp that will enhance your artistic side.  You will enjoy a half-day of painting, photography, jewelry, ceramics, sculpture, fiber, drawing, cartoons, & more.  Register by contacting Mrs. Verschelden in the school office.
---
July 10th to July 14th
9:00 am to 12:00 pm Grades K-2nd
Cost $120.00
CLUES, CRIMES, AND CULPRITS
Oh NO! The Mad Science monkey is missing! Will you help us figure out where the monkey is? How he got out? What he is up to? Join the Mad Science crew as we gather the evidence from the crime scene, and take it back to the lab to analyze it. As the week goes on we will use chemistry, forensics science, physics, and biology to solve the crime. Blood typing, DNA examination, and pH testing are only a few of the scientific tests our young sleuths will get to participate in.
Register:https://register.madscience.org/kansascity/camp-register.aspx?action=search&org=25105
July 10th to July 14th
1:00 pm to 4:00 pm Grades 2nd-5th
Cost $120.00
Eureka! The Inventor's Camp
Creative Contraption Warning!  This is a camp designed by you-the Inventor! Each day you'll be given a series of challenges which must be overcome using basic materials, simple machines, tips from world famous inventors and the most important thing of all – your mind. With a little bit of ingenuity you'll construct catapults and forts and then lay siege, fabricate a winning Egg Drop design, construct a dancing robot and assemble a working light saber to take home. While Thomas Edison said invention is 10% inspiration and 90% perspiration, this camp is 100% fun!
Register:https://register.madscience.org/kansascity/camp-register.aspx?action=search&org=25105
Extended Care is available for the weeks of
May 30-June 2, June 5-June 9 and June 12-16.
Hours: 12:00 pm – 3:30 pm
Cost $3.00/hour