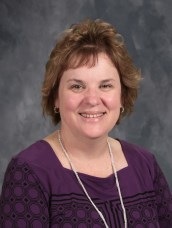 Mrs. Kathy Pluff
Lead Preschool Teacher
Kathy began working at Hope Lutheran Preschool in January of 2000. Kathy has taught both at the 3 year old and 4 year old levels,Music and Movement and the Summer Preschool Program. Kathy is currently serving as the Lead Teacher. Kathy has taken Early Childhood Education hours at  Johnson County Community College and attended  Kansas State University for two years she is currently working towards CDA hours through KCCTO  a division of Kansas State University. She is also currently employed part time with a Nanny/Sitter service. Kathy has done both in home daycare and was a full time nanny in the past. She is a member of Hope Lutheran Church and is married to her husband Joe. Together they have 3 grown children who all attended Hope Lutheran School from Preschool through 8th grade, 2 of her children have recently married.She also became a grandma in 2019! Kathy has been involved with many activities over the years including PTL Officer, Book Fair Coordinator, Auction Worker, Sunday School Teacher,Pastor Search Committee and the Professional Church Worker's Committee/Early Childhood. Kathy's love has always been with children and it is her privilege and joy to work with them and to be able to share the love of Jesus with them every day!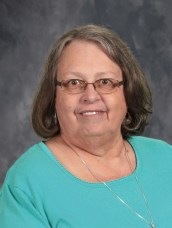 Mrs. Kim Johnston
Preschool Teacher
Kim received her Bachelor of Science from Illinois State University in 1975. After graduation she joined the U.S. Army in 1976 and met her husband.  They began their family in 1978.   They have three grown children—one son and two daughters. She also has 3 beautiful grand daughters who have attended Hope Lutheran School.
Kim spent her teaching career teaching Kindergarten and First grade in Texas for twenty years.  In May of 2009 she received her Masters of Science in Education from the University of Kansas.  Unfortunately for them the Lord called her husband Jim home in 2009.
Kim joined the Hope Lutheran staff in the fall of 2012. She felt the Lord guided her here to share the love of Jesus with her students.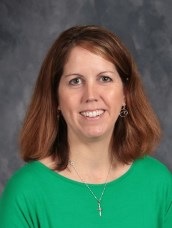 Mrs. Karen Jaime
Preschool Teacher
Karen joined the Hope Lutheran Preschool staff in August 2017 after 2 years of being a stay-at-home mom.  Prior to that, she worked in the education field for 19 years. She was an elementary special education teacher for 12 years in the Kansas City, Kansas School District.  She then worked in educational research/behavior interventions for both the KCK School District and Juniper Gardens Children's Project for 5 years.  In 2013, Karen returned to the special education classroom as a resource teacher for the Shawnee Mission District.  Karen earned her Bachelor of Science in Elementary Education from Emporia State University in 1995 and her Masters of Science in Special Education Behavioral Disorders from Kansas University in 2005.
Karen is a lifelong member of Trinity Lutheran Church in Mission, where she is an active member of Children's Ministry.  She and her husband Tony have 2 boys, who both attended Hope Lutheran Preschool when they were younger.  Their family spends most of their free time at Boy Scout events, baseball games, and choir and band concerts.  Karen has always loved being surrounded by children of all ages and is thrilled to join the Hope Preschool staff, where she can share God's love with students!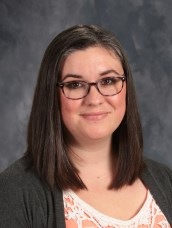 Mrs. Rebecca Palermo
Preschool Teacher
Rebecca will be joining the Hope Lutheran Preschool staff in 2019. Rebecca has worked with children ages infant-school age since 2005. Rebecca has taken classes in Early Childhood Education and has completed the CDA coursework through Rasmussen College.
Rebecca worked as the kindergarten aide at Hope Lutheran School in the 2018-2019 school year. Prior to that, Rebecca has been a lead teacher in a child care setting, run an afternoon preschool art program, taught school age art, volunteered in the nursery at Grace Children Fellowship as well as becoming the director of the Sunday School Preschool program at Grace.
Rebecca has three wonderful children (two of which attend Hope Lutheran School) and volunteers her time and efforts along with her husband at various school events. She and her family attend The Foundry Church.
Rebecca enjoys working with children in an environment that fosters a love of God.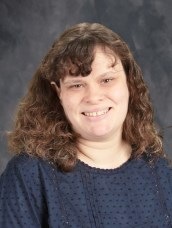 Miss. Lauren Kettner
Teacher's Aide
Lauren has been a member of Hope Lutheran Church since 1988. She has been the Preschool Assistant since 2002. She enjoys working with the teachers and the children, and she thinks Hope Preschool is the best preschool around. Lauren holds an Associate Degree of Applied Science and Administrative Assistant from Johnson County Community College. She has a sister, Sarah who is married to Bill Hiskey and is the mother of Ellie, and a brother, Andrew, who lives in the area. Lauren and her siblings all graduated from Hope Lutheran School, and Lauren and Andrew attended Hope Preschool. Lauren has been  a Sunday School teacher at Hope, and she has helped with VBS in the past. She enjoys cashiering at the Milt Brueggemann Hope Holiday Classic basketball tournament every December, and helps out with any other activities going on.
Miss Madison Hobbs
Teacher's Aide
Madison looks forward to joining Hope's Pre-K class in the 2018/2019 school year as the afternoon Teacher's Aide. She has volunteered in the preschool classrooms with her mother, Audrey McCoy, when she taught at Hope and worked in the Pre-K Before School Program in the 2017/2018 school year. Madison attended Hope Lutheran from Kindergarten to 8th grade and Shawnee Mission North for high school. She has recently received her Associates Degree from Johnson County Community College and is a trained birth doula. She has been working with children through babysitting and nannying for 8 years and loves to help children discover the world around them. She enjoys reading, walking her dogs, singing, and spending time with her two brothers. Madison plans to pursue a career as a doula while continuing to work with children whenever possible.
Mr. Jon-Eric Taylor
Teacher's Aide
Jon-Eric, was born and raised in Shawnee Kansas, graduated from Shawnee Mission Northwest High School in May of 2014 and began working at Hope Lutheran Church and School later that August as a Before and After Care worker. He worked both morning and afternoon shifts while also working another part time job.
In October of 2016 he took over as head of the Extended Care Program for the school and in the summer of 2017 he worked and obtained his license to become director of the program.  In August of 2018 he will also begin his work as a Pre School aide in the mornings. He is currently attending Johnson County Community College as he pursues his associate in early childhood education and will look to further his education after that. He also takes Kansas Child Care training classes (KCCTO) online during the summer.