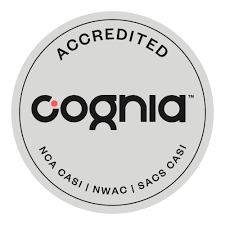 Accredited in May 2018
Cognia Performance Accreditation examines the whole school – the policies, programs, practices, learning conditions and cultural context – using rigorous research-based standards and evidence based criteria to determine how well the parts work together to carry out the school's vision and meet the needs of each student.
Cognia Accreditation recognizes schools that meet the Cognia Standards and accreditation policies, demonstrates quality, and are committed to continuous improvement.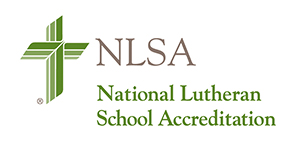 Re-Accredited in 2018
Hope Lutheran School has been accredited with NSLA since 1986.
National Lutheran School Accreditation (NLSA) is a process of self-evaluation followed by a visit of objective observers designed to help Lutheran schools improve the quality of their programs.
NLSA is a rigorous national accrediting process designed to evaluate schools based on their unique purpose as Lutheran schools. It helps schools evaluate not only the quality of the academics and programs, but also most importantly the spiritual dimension of the school.
Kansas accredited Private School
Hope Lutheran School has been a Kansas Accredited Private School since 1990.
The state of Kansas recognizes Hope Lutheran School as part of the Topeka Lutheran Schools of Kansas.  We are part of the Kansas State Department of Education (KSDE) and are able to receive benefits from the state such as Title I, Title II, Title IV and special services.  Our teachers are able to renew their license through KSDE.