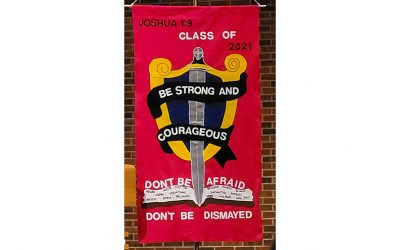 The orientation for this year's youth confirmation (grades 6, 7 and 8) classes is Wednesday, September 15th at 6pm. I've discovered that it was printed differently in the weekly announcements and bulletin board, but it is as Pastor Penikis announced in the church...
read more
Welcome catechumens and parents! Youth Catechesis at Hope Lutheran is a two-year study that can begin as early as 6th grade.
The first year is designed to connect catechumens with an overview of the Bible and will be taught by Chris LaBelle, an elder at Hope.
The second year will concentrate on the six chief parts of the Lutheran Small Catechism and will be taught by Pastor Penikis.
It is important that parents are involved in the spiritual formation of their children. One way to do this is to be directly involved in a catechumen's memory schedule and facilitate it to go beyond short-term memory to hide it in their heart. It should be done a little each day so that a child is not attempting to cram it in before a session to merely to get it checked off their list.
Another important aspect of faith formation is to be actively involved with the church body. A key way for catechumens to serve in this way is by participation in the worship service as an acolyte or in completing the Worship Notes to grow in their understanding of the parts of the service.
Important Links/Dowloads: