This is the 18th annual Milt Brueggemann Hope Classic.  Guided by "Mr. B's" vision, our tournament continues to grow.  Each year we strive to honor his memory.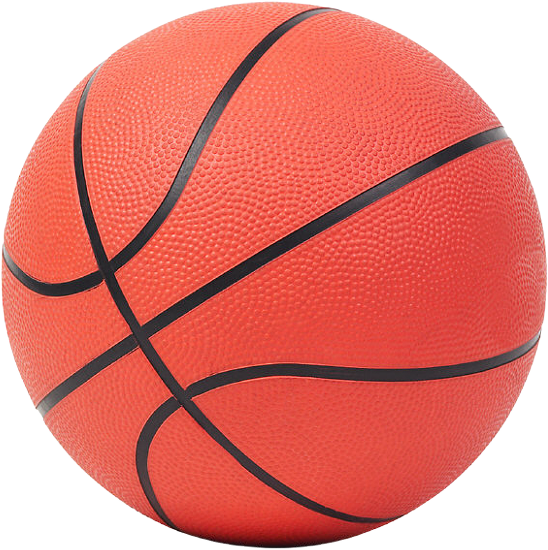 We come together to enjoy the players giving their best in the sport of basketball.  In addition, you will see great fellowship in other ways…not just among the spectators, but among those playing card games and those cooking up something delicious in the kitchen.  On Sunday, we all come together for the Glory of God in a special worship service.
Rules
We follow NFHS rules and guidelines.  Games will consist of four 6-minute quarters, with the clock stopping every whistle.  Each team is allowed three full and two 30-second timeouts per game.  Overtimes are 2 minutes, with each time getting one additional full minute timeout.  There will be a 5-minute halftime.  Prior to each game, there will be a minimum of 5 minutes for warm-up time.
Facilities
God has provided us with a wonderful basketball facility, also called our Family Life Center (FLC).  Our older basketball facility on the east side is known as Concord Hall.
Second-round consolation bracket games will be played in Concord Hall.
Worship
8:00 & 10:30 a.m.
Holy Communion in the Sanctuary
9:30 a.m.
Special Worship Service in the Family Life Center for Tournament Players & Families
Hospitality
There is a special hospitality room just north of the concession area for coaches, referees and athletic directors for their hard work in helping to make this tournament possible.  Players are not allowed in this area.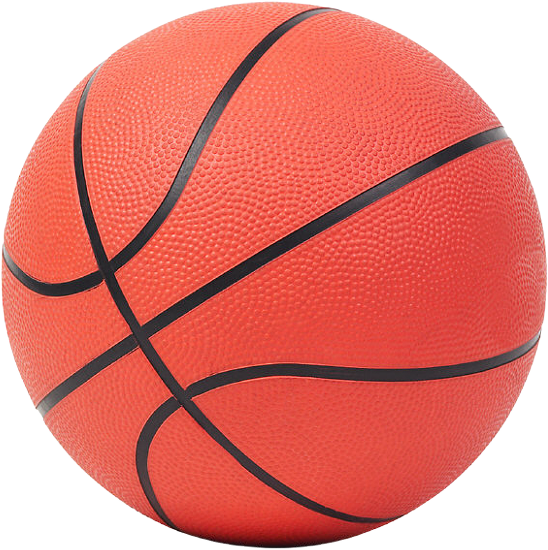 2019 MBHC
9 schools, 24 basketball games, only 2 champions.  Who will be this years champion?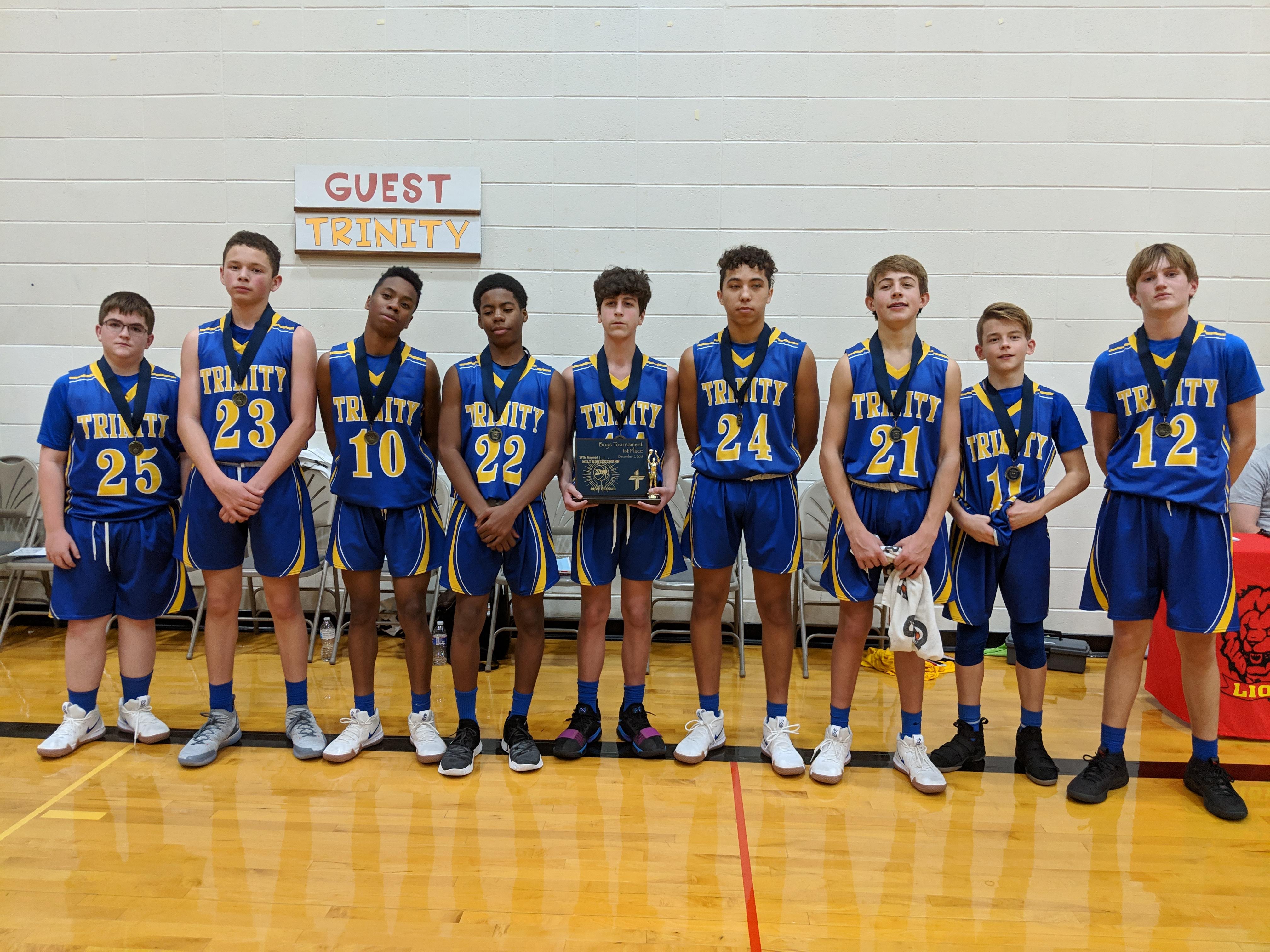 2018 Boys
Trinity, Cedar Rapids, IA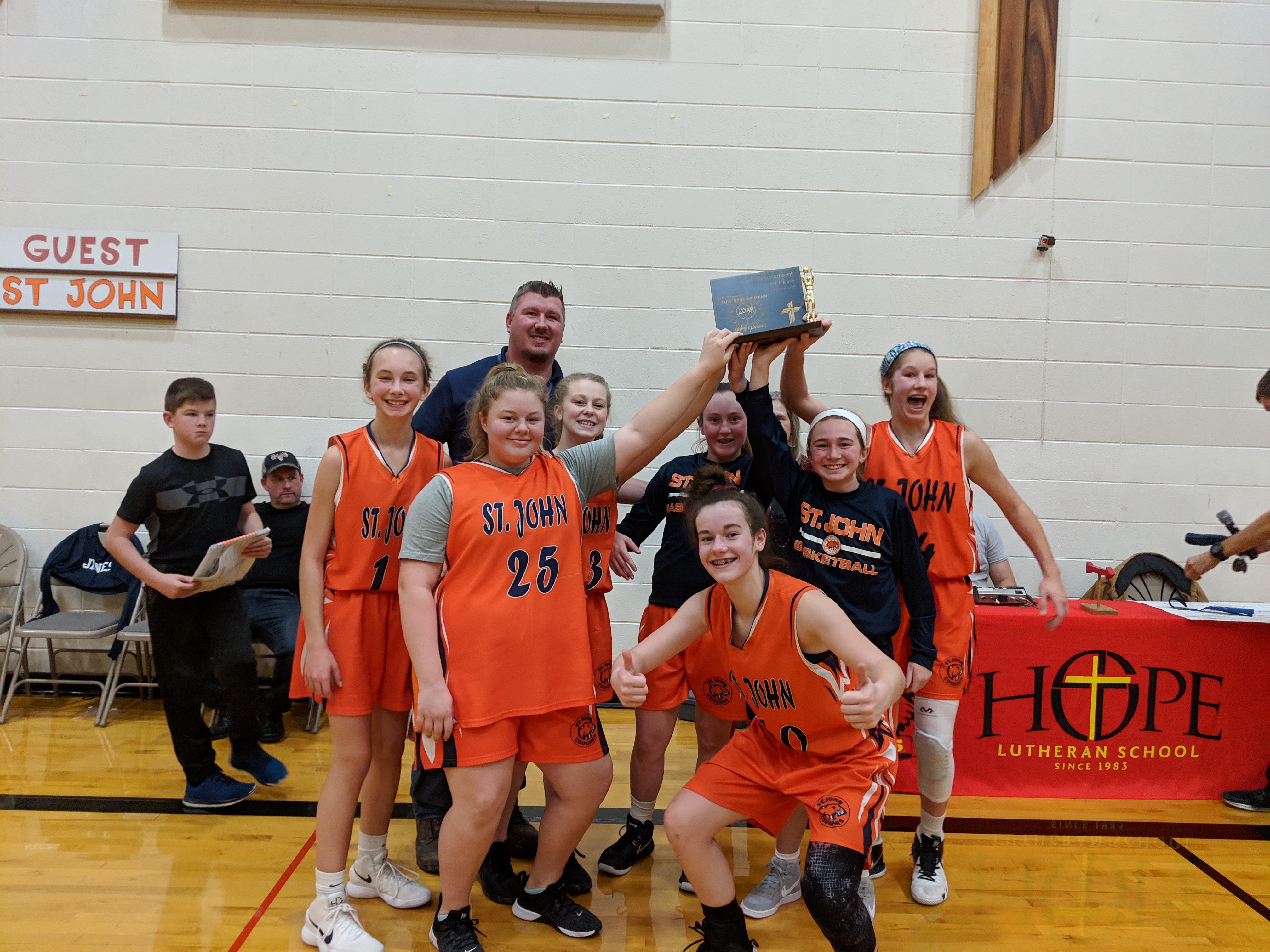 2018 Girls
St. John, Ellisville, MO