We believe that Jesus Christ is Lord and Savior of all and that we are saved only by God's grace, not through our own works. God has created us to know Him, to praise Him and to be faithful stewards of the world He has made. As Christians, it is our privilege and joy to share the story of salvation. By the power of the Holy Spirit, students are transformed and empowered in the dynamic interactions within a community of grace.
Welcome to
Hope Lutheran
Hope Lutheran School & Hope Lutheran Preschool strive to develop and foster spiritual, academic, physical and social growth in children and to assist them and their families in becoming productive members of God's Kingdom.
What's Happening
Date: April 12, 2017
Hope Lutheran Church and School
6308 Quivira Road, Shawnee, KS 66216
Dear Board of Education, Teachers, and Members of the congregation at Hope Lutheran:
I am excited to announce that I am accepting the call to teach at Hope Lutheran. I believe that God has guided me in this decision, and I feel very confident in saying I will be at Hope Lutheran for this next, upcoming, school year, and hopefully many more years to come.
I want to thank you for allowing my family and I to visit at Hope Lutheran and meet everyone. You made me and my family feel very welcomed. I had a wonderful experience meeting
everyone and getting to visit the church and school.
Thank you for all the prayers that have helped me in making this decision. I look forward to seeing everyone again this summer.
Sincerely,
Miranda Mondary
From Our Principal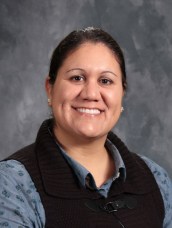 Greetings! I am glad that you are considering Hope Lutheran School for your child. Hope emphasizes the spiritual growth of each child, as well as strong academics. Our students have an opportunity to hear the love of Jesus Christ shared with them each day. We encourage church and Sunday school attendance, personal and family Bible study, and daily devotions for all of our families.
Hope Lutheran School regularly receives the state's Standard of Excellence Award, as we are accredited by the state of Kansas and also our National Lutheran Schools Association. All teachers have Lutheran Teachers Diplomas and state teaching certificates. Our students excel in their secondary education, whether public, private, or religious high schools.
Deciding on your child's education is very important. Hope Lutheran School is committed to giving your child a quality Christian education that will reap great benefits as your child matures.
In His service,
Mrs. Nancy Jankowski, M. Ed.
Principal
Upcoming Events
TEC 21 Meeting

Apr 27
@ 8:00 am
- 2:00 pm
Track Practice

Apr 27
@ 3:45 pm
- 5:15 pm
Chick-fil A Night - Oak Park Mall

Apr 27
@ 4:00 pm
- 8:00 pm
Spring Play Practice

Apr 27
@ 5:30 pm
- 6:45 pm
Track Practice

Apr 28
@ 3:45 pm
- 5:15 pm
Hope Relays Track Meet

Apr 29
Spring Play Practice

May 1
@ 3:45 pm
- 5:15 pm
Track Practice

May 1
@ 5:15 pm
- 7:00 pm
Dress Rehearsal for Spring Play

May 2
@ 10:00 am
- 12:00 pm
Spring Play Dress Rehearsal

May 2
@ 1:00 pm
- 5:30 pm
i9 Sports

May 2
@ 3:30 pm
- 4:45 pm
Track Practice

May 2
@ 3:45 pm
- 5:15 pm
School Chapel Service

May 3
@ 8:30 am
- 9:15 am
Home Economics

May 3
@ 2:00 pm
- 3:30 pm
Spring Play Rehearsal (Tenative)

May 3
@ 3:45 pm
- 5:30 pm
PTL Executive Board Meeting

May 3
@ 5:30 pm
- 7:00 pm
Track Practice

May 4
@ 3:45 pm
- 5:15 pm
Spring Play Performance

May 4
@ 7:00 pm
- 9:00 pm
Track Practice

May 5
@ 3:45 pm
- 5:15 pm
Spring Play Performance and Dinner

May 5
@ 5:30 pm
- 9:00 pm