We believe that Jesus Christ is Lord and Savior of all and that we are saved only by God's grace, not through our own works. God has created us to know Him, to praise Him and to be faithful stewards of the world He has made. As Christians, it is our privilege and joy to share the story of salvation. By the power of the Holy Spirit, students are transformed and empowered in the dynamic interactions within a community of grace.
Welcome to
Hope Lutheran
Hope Lutheran School & Hope Lutheran Preschool strive to develop and foster spiritual, academic, physical and social growth in children and to assist them and their families in becoming productive members of God's Kingdom.
What's Happening
It's not too late to sign up for Minecraft LEGO® Engineering Camps at Hope Lutheran! 
Here are the links to register:
After Care available after morning camp from 12-3:30 pm.  Must bring your own lunch.
Hope Lutheran School-  Summer Reading List – 2017-2018 School Year
Dear Hope Parents and Students,
Reading over the summer months is shown to improve comprehension and test scores as well as to help children avoid the summer brain drain. To this end, students are encouraged to read, and read, and read some more!
All students in first – eighth grades will be required to read over the summer. This document has been created to help students, and parents, choose books which stimulate interest in reading as well as maintain, and possibly extend, students' comprehension and critical thinking skills.
While all of these books are great reads, parents are encouraged to choose each book with their children as well as conduct internet searches to be sure the book is right for the child.
Attached you will find the REQUIRED READING LIST for each grade level. Additionally, students will be encouraged to read from the RECOMMENDED BOOK LIST, which should be chosen from the attached lists or book of your choosing with your teacher's approval.
Happy Reading!
Hope Lutheran School Teachers
Required Reading List: https://docs.google.com/document/d/1XVPQqCF_GuN1qnxjLvCzYFCYc0Hgmb_QSrTzT795Enw/edit?usp=sharing
Required Assignments: https://drive.google.com/drive/folders/0B4XFf4EuU3oHOWtQdHhGMnNlNmM?usp=sharing
From Our Principal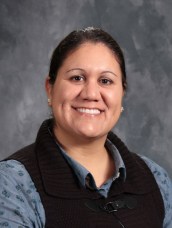 Greetings! I am glad that you are considering Hope Lutheran School for your child. Hope emphasizes the spiritual growth of each child, as well as strong academics. Our students have an opportunity to hear the love of Jesus Christ shared with them each day. We encourage church and Sunday school attendance, personal and family Bible study, and daily devotions for all of our families.
Hope Lutheran School regularly receives the state's Standard of Excellence Award, as we are accredited by the state of Kansas and also our National Lutheran Schools Association. All teachers have Lutheran Teachers Diplomas and state teaching certificates. Our students excel in their secondary education, whether public, private, or religious high schools.
Deciding on your child's education is very important. Hope Lutheran School is committed to giving your child a quality Christian education that will reap great benefits as your child matures.
In His service,
Mrs. Nancy Jankowski, M. Ed.
Principal
Upcoming Events
NO SCHOOL Teacher In Service

May 25
Staff Luncheon

May 25
@ 11:30 am
- 12:30 pm
Kindergarten Graduation

May 25
@ 5:30 pm
- 9:00 pm
Kris Alsin Retirement Reception

May 26
@ 11:00 am
- 12:00 pm
Last Day of School Early Dismissal

May 26
@ 12:00 pm
- 12:15 pm
8th Grade Graduation

May 26
@ 7:00 pm
- 9:00 pm
Faculty Meeting

May 30
@ 8:30 am
- 3:30 pm
LEGO Club

May 30
@ 9:00 am
- 4:00 pm
Extended Care

May 30
@ 4:00 pm
- 6:00 pm
Faculty Meeting

May 31
@ 8:30 am
- 12:30 pm
LEGO Club

May 31
@ 9:00 am
- 4:00 pm
LEGO Club

Jun 1
@ 9:00 am
- 4:00 pm
LEGO Club

Jun 2
@ 9:00 am
- 4:00 pm
Art Camp

Jun 5
@ 9:00 am
- 12:00 pm
Extended Care

Jun 5
@ 12:00 pm
- 6:00 pm
Art Camp

Jun 6
@ 9:00 am
- 12:00 pm
Art Camp

Jun 7
@ 9:00 am
- 12:00 pm
Art Camp

Jun 8
@ 9:00 am
- 12:00 pm
Art Camp

Jun 9
@ 9:00 am
- 12:00 pm
LEGO Club

Jun 12
@ 9:00 am
- 4:00 pm