Our Faculty & Staff
Our teachers are deeply committed to the vision and mission of Hope Lutheran. Part of that mission is to partner with parents in the education of their children. Through guidance and instruction, the teachers of Hope speak and reflect the truth of Jesus Christ. They have the opportunity to develop meaningful relationships with students – not just in the classroom, but also on the playground, in chapel, and at numerous school events. They are chosen not only for their knowledge and teaching skills but also for their ability and willingness to serve as Christian role models.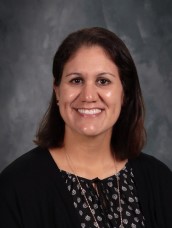 Mrs. Nancy Jankowski
Principal
Mrs. Jankowski attended Inter-American School in Quetzaltenango, Guatemala from 3rd grade to 12th grade. Quetzaltenango is a beautiful city nestled between mountains in Guatemala. Mrs. Jankowski went to Concordia University in Seward, Nebraska to pursue a teaching degree. She graduated in 2000 and has been educating children ever since. She started her teaching career at Abiding Savior Lutheran School in Lake Forest, California. In 2007, she was called to serve as an assistant principal and teacher at Emmanuel Lutheran Church and School which is located in the western part of North Carolina. In 2012 she received a Masters in Educational Leadership at Concordia University, Portland.  In 2013, she began serving at Hope Lutheran and Christian School in Levittown, PA as their principal and teacher. She has been teaching in Lutheran schools since 2000 and in 2015 began her work as principal at Hope Lutheran School Shawnee, KS.
"Train a child in the way he should go; even when he is old he will not depart from it." – Proverbs 22:6
Mrs. Meghan Adams
Administrative Assistant
Meghan joined the staff of Hope Lutheran in April of 2019.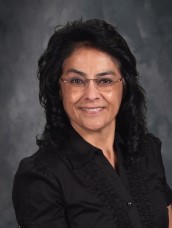 Mrs. Oralia Ochoa
Elementary School Teacher, Kindergarten
Mrs. Ochoa is  excited to become a part of Hope Lutheran School as our kindergarten teacher.  She received her Bachelors in Elementary Education from University Missouri Kansas City (U.M.K.C) and a Master in Teaching English to Students of Other Languages (T.E.S.O.L.) from Kansas University (K.U.). She was born in Donna, Texas to a very large family of seven girls and four boys. She is fluent in Spanish. She has three adult children and five grandchildren and a little dog named Teddy. She has been married to Jeff Curry for one year and four months.  She enjoys sewing, and spending time in her vegetable garden and tending to all the flower gardens.  She has taught kindergarten for 15 years in the public school system. Her passion is teaching little minds and watching them grow into confident learners. She is excited to be able to share my love of God with her students.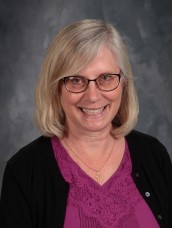 Mrs. Marjorie Krzesinski
Elementary School Teacher, 3rd Grade
Margie Krzesinski has been at Hope since 1985, teaching first and second grades as combined and single grade classes. She received her Bachelor of Science in Elementary Education from Concordia University, Seward, NE. Margie has been active the youth groups, VBS, Sunday School and Mid-week programs at Hope. She has enjoyed LWML, singing in choir and playing handbells. Margie and her husband, Ed, and their daughters, Bethany and Michaela, have enjoyed the family atmosphere at Hope. Beth and Micki are both Hope alumni and have kept ties with Hope classmates through high school and college. Besides enjoying time with family, Margie also enjoys walking, reading, and finding projects on Pinterest when she has time.
"For I know the plans I have for you," declares the Lord, "plans to prosper you and not to harm you, plans to give you hope and a future." Jeremiah 29:ll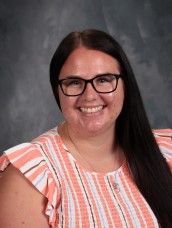 Miss Miranda Mondary
Elementary School Teacher, 4th Grade
Miss Miranda Mondary is Hope's fourth grade teacher. She has been at Hope since 2017.  Miranda previously taught at Christ Lutheran Church and School in Murray, Utah, where she was their third and fourth grade teacher. She attended Concordia University in Portland, Oregon receiving her degree in Elementary/Early Childhood Education with a minor in Professional Church Work and graduated in April 2016. Miranda was born into the Lutheran Church and has always had a strong connection with the church. She is excited to teach the Word of God and continue her ministry at Hope Lutheran.
Miss Katrina Celmer
Elementary School Teacher, 5th Grade
Katrina Celmer is Hope Lutheran's First Grade teacher. She has a passion for teaching and for learning. She loves first grade because she is able to watch all of her students learn and grow into strong readers. She attended grade school at Trinity Lutheran in Utica, MI.  She graduated from Lutheran High School North in 2002. She then attended Concordia University in River Forest, Illinois graduating with a degree in Lutheran Early Childhood Education with a concentration in Psychology. She served two other congregations before coming to Hope.  She was a first-grade teacher at Redeemer Lutheran in Oakmont, PA from 2010-2014 and, she served as a second-grade teacher at St. John Lutheran School in Fraser, MI from 2014-2019. She and her dog C.J. live in Shawnee now and are excited to get to know the Kansas City area. Katrina enjoys spending time with her family.  Her mom and dad live in Port Huron, Michigan and her brother's family lives in Durango, Colorado, She loves to read and scrapbook in her free time, and also enjoys spending time outdoors doing things such as kayaking, fishing, and golfing.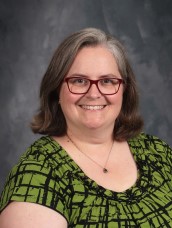 Mrs. Sarah Eckhoff
Middle School Teacher, Social Studies
Sarah Eckhoff is Hope Lutheran's Sixth Grade teacher.  She received her Bachelor in Communications from Central Methodist College in Fayette, Missouri, completed her teaching certification for Instrumental Music from Central Missouri State University, and earned a Master in Education from William Woods University in Fulton, Missouri.  Mrs. Eckhoff's teaching experience in public schools includes 5 years of middle/high school Band, 2 years as an elementary Paraprofessional, and 2 years of elementary music.  Most recently she has been teaching at Messiah Lutheran School in Independence, Missouri where she taught Kindergarten for 3 years and combined 4th/5th Grades for 1 year.  She was born and raised on the Missouri side of Kansas City, has been married to her husband, Eric, for 21 years, and has three children—all who attend Hope.  In addition to teaching, Mrs. Eckhoff is actively involved at Ascension Lutheran Church in Kansas City, Missouri, serving on the Board of Education, playing in the hand bell choir, teaching adult Bible classes, reading scripture during services, and providing trumpet music on special occasions.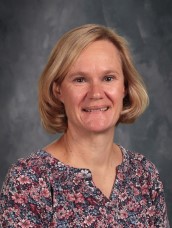 Mrs. Roberta Schempp
Middle School Teacher, Science
Roberta has been at Hope since 1994, she taught seventh grade, math, science, and PE from 1994 – 2000. In 2001, she transition to part-time and continued her work in establishing the PE program at Hope. Roberta has been the athletic director at Hope. She received a BS in Kinesiology in 1989 from The University of Illinois, Urbana-Champaign and her Lutheran Teacher Diploma and Certification in 1994 from Concordia, River Forest. In 1998, she completed her MA in Curriculum and Instruction from Concordia, River Forest. Roberta and her husband, Dale, are blessed with two children, Caleb and Emma.
"When pride comes, then comes disgrace but with humility comes wisdom." Proverbs 11:2
Mrs. Cynthia Bird
Art & Yearbook
Cynthia has been a practicing artist for over 20 years. She did not begin drawing until she was in college. She took a drawing class to help with her composition for her black and white photography that she had been interested in since high school. When she discovered that she could draw, she left photography behind and began to explore the world of fine art through painting and drawing. Cynthia's career began with painting murals and everything else in the model homes that the Interior Design firm that she worked for in Denver, Co. Her first degree is in Interior Design, her second is in Visual Arts. She moved back to the Kansas City area in 1997. She has had 3 solo art shows and has illustrated several books. She was approached by Andover eCademy and asked to develop and teach 3 high school art classes including Drawing, Painting, and an Elements of Art class. She is passionate about art and art history. Cynthia is married (25 years this year), has 4 children, who home school virtually from ages 7 to 16 years old, and a teeny tiny dog named Winnie. When she is not teaching art or her own children, she volunteers with Wyandotte County 4-H Shooting Sports as a Coordinator. All 4 of her children are involved in the project, which is year round, because of the many different disciplines available. Cynthia has been sharing her love and passion for art with the Hope Lutheran students since 2012. We explore many different types of art. She also teach a virtual middle school art class, along with 3 virtual high school art classes for Andover eCademy.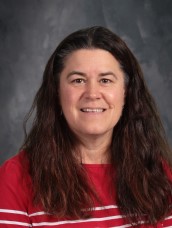 Sra. Roxanne Reimer
Spanish
Sra. Reimer is really excited to become the new Spanish teacher at Hope.  She graduated from Truman State University (formerly NMSU) with a degree in English and a minor in Spanish. She also worked towards a Master Degree in Education while there. She has worked in the Telecommunications & Transportation Fields, but her passion has always been teaching. She is a member of Bethany Lutheran Church where she is involved in Child Ministry, LWML, and teaching Sunday school.  She was the Spanish teacher at BLS for several years.  Her two sons attended BLS and are now at the Lutheran High School of Kansas City.  She will be teaching Spanish at LHS as well as at Calvary Lutheran School this year. She is a soccer fan and player, and a volleyball player & coach. In her spare time she gardens, exercises, loves to read novels and spend time with her husband, boys, and cats.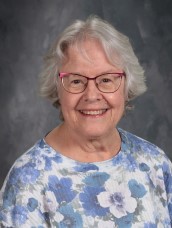 Mrs. Diana Maresko
Counselor
Diana grew up in the suburbs of Chicago.  She graduated from Wheaton College, Wheaton, IL with a B.S. in Mathematics and Education.  She taught high school math for several years then received a M.S. in Counseling and Behavioral Studies from the University of Wisconsin, Madison.  She originally worked as a high school guidance counselor.  She then began counseling with families, children and adults at various non-profit mental health agencies as well as self-employment at some private practice behavioral health groups in WI, IL, IN, OH, MO and KS. She is married for over 40 years to John, has four grown children and 10 grandchildren.  She is a member of Hope Lutheran Church, Shawnee, KS.  Diana enjoys music (plays piano and likes to sing), reading (fiction, non-fiction and Christian devotional books), Bible studies, socializing with friends/family and playing with grandchildren.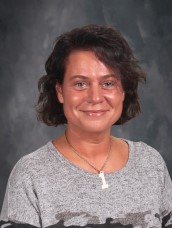 Ms. Dea Sorensen
Lunch Supervisor
Mrs. Sorensen has been serving Hope Lutheran since 2015.  She is our school Food Director.  She is in charge of making sure hot breakfast and lunch are served every day during the school year.  She loves working at Hope and being able to serve the student body.  Mrs. Sorensen also helps out in before and aftercare.  She is very talented as she also is part of the facilities team.  Mrs. Sorensen's children also attend Hope.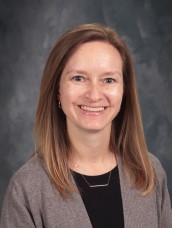 Mrs. DeeAnn Fugett
Title I Tutor
DeeAnn Fugett is the Title I Tutor for Hope Lutheran School. She works with students in various capacities in small groups and individually in math and language arts activities. DeeAnn finds joy in helping students achieve their goals academically. She is a graduate of the University of Kansas. During her free time, she enjoys spending time with family, traveling, adventuring, visiting National Parks and history & science museums. DeeAnn is actively involved as a volunteer in various areas here at Hope for both the church and the school. She is a life-long member of Hope Lutheran Church.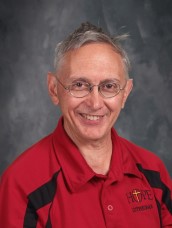 Mr. Harry Moyer
Facilities Manager
Mr. Moyer comes to Hope after working at Shawnee United Methodist Church with their facility for 27 years, where he also volunteered teaching adult, youth and children's Sunday School, and participated in many choirs, band, and youth activities.  He grew up in a small town in south-central Pennsylvania and graduated from Penn State University Harrisburg with a bachelor's degree in electrical design engineer in technology. He also went two years to seminary at Lancaster Pennsylvania and volunteered for eight years with A Christian ministry in the National Parks. He loves the outdoors and serves at the district and council level with Boy Scouts of America.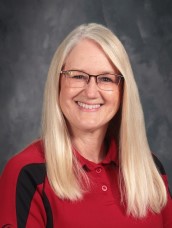 Mrs. Doris Stava
Technology Director
Doris Stava has served Hope Lutheran Church and School as Technology Director since November 2007. She enjoys the wide variety of IT challenges at Hope and also coaching the Robotics Club. Doris graduated from Emporia State University with a BS in Math and Computer Science and worked in programming and project leadership positions at DST Systems in Kansas City, Missouri. She left DST after 12 years to devote more time to her family before coming to Hope Lutheran to fill the Technology Director position. Doris and her husband Steve joined Hope Lutheran Church in 1994. They have two daughters who both attended Hope Lutheran School from preschool through 8th grade. Doris feels blessed to be a part of the Hope family.
Mrs. Laura Haverkamp
Technology
Laura graduated from Kansas State University in 2000 with a Bachelors of Science in Computer Science.  In 2004, she graduated from Johnson County Community College with an Associate of Applied Science in Electrical Technology and received her Master Electrical License.  Laura has over 15 years of experience as a software developer, tech lead, and consultant.  She is a co-inventor for two patents:  #7640337 – Framework for application monitoring and management and #8326767 – Customer data privacy implementation.
Laura volunteers and serves at Hope in many capacities: Sunday School Teacher, Bell Choir, Church Choir, Board of Trustees, Board of Youth Ministry, Miriam Circle Bible Study Leader, and President of Hope Lutheran Women's Missionary Society at Hope.  For the school she assists with Math Club and coaching the 5th/6th girls basketball team.
Laura grew up attending Hope Lutheran Preschool and Hope Lutheran School.  She was baptized, confirmed, and married at Hope Lutheran Church.  Hope is simply home.