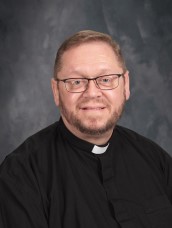 Rev. Michael A. Penikis
Associate Pastor
Rev. Michael Penikis has served as Associate Pastor at Hope Lutheran Church and School since 2000. He has a BS in Geology from the University of Wisconsin–Milwaukee, DCE certification from Concordia–St. Paul, and M.Div. (minor in systematic theology) from Concordia Theological Seminary in Ft. Wayne, Ind. He is a native of Milwaukee and grew up in the suburb of Brown Deer. His wife Linda, a native of Michigan, served as a DCE in Illinois. They have been married since 1991 and have one son, Krisjanis. Besides theology, Pastor Penikis' interests include astronomy, birds, hymn writing, vexillology (flags), heraldry, geography, language, sports logos, and graphic design. He is of course a proud Cheesehead and fan of Wisconsin sports teams.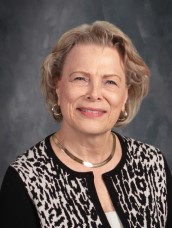 Debra Steiner
Administrative Assistant
Debra became our Administrative Assistant in 2019.  Her duties include receiving callers and visitors, managing the production of liturgical worship folders, weekly announcements and monthly newsletters, maintaining the church membership files, prayer list, and providing support for the staff and lay leadership.
Debra earned her B. S. degree from Concordia Teachers College in Seward, NE.  After raising her children, Debra enjoyed a career in sales where she developed her own marketing company, specializing in custom labels and signage. Debra has most recently worked in various administrative positions in both family and private environments. Debra has lived in Lenexa for over 30 years where she spends time with her large family. She is active in our church and school.
Dr. Louis Schuler
Music Director
Dr. Schuler has served as a music and choir director and educator at churches and schools across the United States. He has a BA in Music Education from St. Olaf College, an MA in Choral Conducting from the University of Iowa, and a PhD in Historical Performance Practice from Washington University, St. Louis. His performing specialty was wind instruments of the Renaissance and Baroque, and his dissertation dealt with the music of early German hymnody. He is the editor of the Cantus Christi hymnal and psalter. "Duck" currently serves as Music Director at Hope Lutheran Church, as well as teaching Latin and music at Whitefield Academy in Kansas City, MO.
Kim Schuler
Organist
Kim Schuler has served as an organist across the United States.  She currently serves as organist at Hope Lutheran Church.
Nancy Strange
Handbell Director
Nancy D. Strange has been involved with Hope's handbell choir since 1998 and has served as the director since 2001. Nancy was first introduced to handbells in 1991 through Our Savior Lutheran Church in Raleigh, NC. She was fortunate to gain ringing and directing experience by working with the world renowned community handbell group, The Raleigh Ringers. She has directed children's handbell choirs at Our Savior and at Hope. She also enjoyed playing in a handbell choir and ensemble for First Lutheran Church in Gainesville, FL.
Nancy and her husband, Brian, are blessed with two children, Chris and Lauren, and several dogs and cats. She enjoys playing the piano, fostering and volunteering at the Great Plains SPCA, hiking, gardening, and loves to travel with her family, especially exploring the Caribbean islands.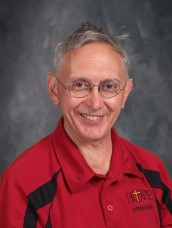 Harry Moyer
Facilities Manager
Mr. Moyer comes to Hope after working at Shawnee United Methodist Church with their facility for 27 years, where he also volunteered teaching adult, youth and children's Sunday School, and participated in many choirs, band, and youth activities.  He grew up in a small town in south-central Pennsylvania and graduated from Penn State University Harrisburg with a bachelor's degree in electrical design engineer in technology. He also went two years to seminary at Lancaster Pennsylvania and volunteered for eight years with A Christian ministry in the National Parks. He loves the outdoors and serves at the district and council level with Boy Scouts of America.